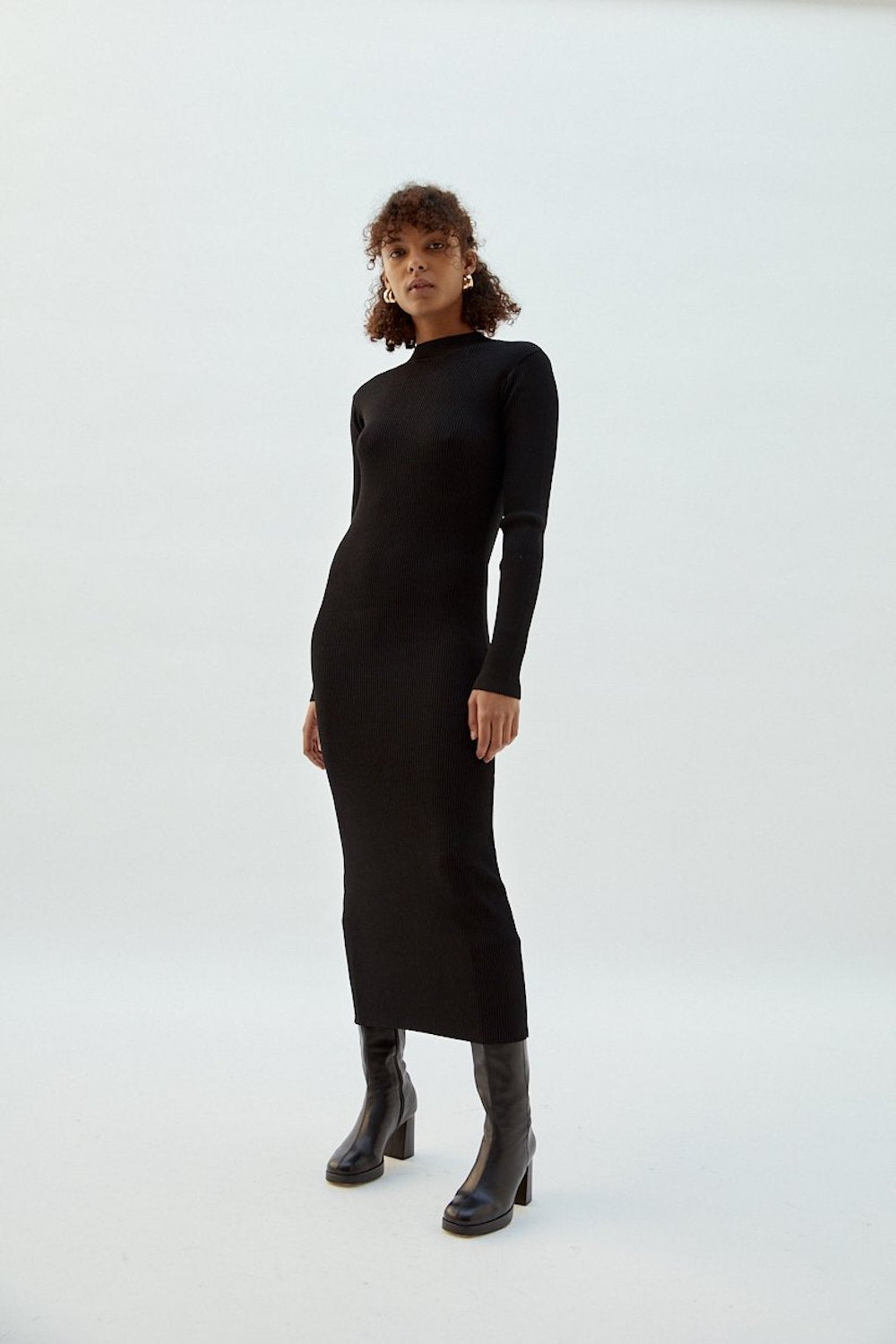 The Darc dress is probably the most surprising and emblematic piece of Musier Paris.
The brand pays homage to the 70s and more specifically to the outfit worn by Mireille Darc in the film "The Tall Blond Guy with One Black Shoe".
Put on the front side for sobriety and the back side for glamour and boldness. The back of this dress evokes a minimalist look consisting of a slightly high collar. The front of the dress is much more and features a vertiginous neckline from the shoulder blades to the lower back. This bare back will highlight the arch of your back and subtly shape your hips.
Length from shoulder: 125cm
65% viscose, 35% nylon.